Have you just booked your first trip to Nepal? Or, are you looking for something to spend your time with in a mountain lodge after a long trekking day? Travel books are the answer. Here are some of the must read Nepal related travel books, recommended by both our guests and ourselves.
Is there a book missing that really belongs on this list too? Let us know!
---
Little Princes
by Connor Grennan
"Funny, touching, tragic … A remarkable tale of corruption, child trafficking and civil war in a far away land—and one man's extraordinary quest to reunite lost Nepalese children with their parents."
— Neil White, author of In the Sanctuary of Outcasts
Little Princes is the epic story of Conor Grennan's battle to save the lost children of Nepal and how he found himself in the process. Part Three Cups of Tea, part Into Thin Air, Grennan's remarkable memoir is at once gripping and inspirational, and it carries us deep into an exotic world that most readers know little about.
---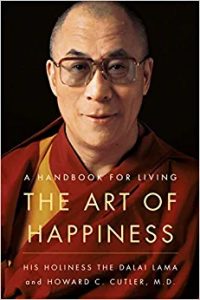 The Art Of Happiness
by Dalai Lama
Through conversations, stories, and meditations, the Dalai Lama shows us how to defeat day-to-day anxiety, insecurity, anger, and discouragement. Together with Dr. Howard Cutler, he explores many facets of everyday life, including relationships, loss, and the pursuit of wealth, to illustrate how to ride through life's obstacles on a deep and abiding source of inner peace. Based on 2,500 years of Buddhist meditations mixed with a healthy dose of common sense, The Art of Happiness is a book that crosses the boundaries of traditions to help readers with difficulties common to all human beings.
---
Into Thin Air
by Jon Krakauer
A bank of clouds was assembling on the not-so-distant horizon, but journalist-mountaineer Jon Krakauer, standing on the summit of Mount Everest, saw nothing that "suggested that a murderous storm was bearing down." He was wrong. The storm, which claimed five lives and left countless more–including Krakauer's–in guilt-ridden disarray, would also provide the impetus for Into Thin Air, Krakauer's epic account of the May 1996 disaster.
---
Lopen Over De Grens
by Katja Staartjes
This Dutch book is the inspiring report of Katja Staartjes and Henk Wesselius who completed the Nepal Traverse, also known as the Great Himalaya Trail. This is an extreme journey of over 2000 kilometers in the unexplored territory of the Himalaya.
These are stories and many photos about the raw nature, miraculous encounters and the Nepalese culture. Also, this book is about borders. Borders in between regions, borders by nature and personal limits.